Selling Your Home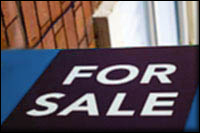 Selling a home is a big decision, and a difficult process. For many homeowners, a home represents the largest financial asset currently in possession. Selling off the biggest and most expensive thing one owns requires quite a bit of research, preparation, and hard work. Having an experienced real estate agent along for the ride can definitely reduce some of the pressure, cut through some of the difficult red tape, lessen the stress and time needed to complete this challenging transaction, and may even help to find the right buyer willing to pay what your home is really worth.
As an agent with years of experience in the San Gabriel Valley, I know the process of selling the home like the back of my hand, as well as the nuances of selling in this environment. With my team and vast array of contacts within this area, I can help you to tactically market your property, make it show exceptionally well to potential buyers, and make sure everything gets signed, counter-signed, closed and delivered on time.
My top priority is to provide you with the most comprehensive, high-quality listing service. If you feel that you're ready to sell, and you want the very best home selling service possible, contact me and let's get started!
If you're looking for additional information about the process, check out the side-bar articles to your right. They're a great starting-off point into the process of selling a home, and how to get the most for your property when you begin that process.